Dr. Sonya Merriman is a board-certified plastic surgeon in Valdosta, recognized for her experience in aesthetic procedures.
Her boutique plastic surgery clinic in Valdosta was built around providing you with personalized, genuine care and attention and top quality, custom-tailored cosmetic procedures.
---
Experienced in Facial
and Body Enhancements
Dr. Merriman is committed to practicing the art of plastic surgery with integrity. She will guide you to the most effective treatment to help you achieve your aesthetic goals, and offers a wide range of procedures, both surgical and non-surgical. You are a unique individual. You deserve a plastic surgeon who will take all the time needed with you, without rushing or pressuring you to undergo a procedure.
Meticulous Attention to Detail
While all plastic surgeons, to gain board-certification, must go through extensive training, followed by a residency, actual skill varies from doctor to doctor. In the plastic surgery field, Dr. Merriman has what is termed "good hands." Every procedure is performed with meticulous care to achieve a beautiful, natural, balanced result. You can trust your face and body to Dr. Merriman – she makes friends, not patients.
Education and Background
Dr. Merriman has a long personal history in Georgia, including her educational background. She and her hand-selected staff are focused on providing you with a positive experience, from the moment you enter the doors of her boutique clinic.
Most of her educational journey took place in the State of Georgia:
Cook County High School, Adel, Georgia
Mercer University, Macon Georgia, B.S. Degree, 1981 – Graduated Summa Cum Laude
Medical College of Georgia, Augusta Georgia, M.D. Degree, 1985
Memorial Medical Center, Savannah, Georgia, General Surgical Residency, 1990
University of Tennessee College of Medicine, Chattanooga, TN, Plastic and Reconstructive Surgery Residency, 1992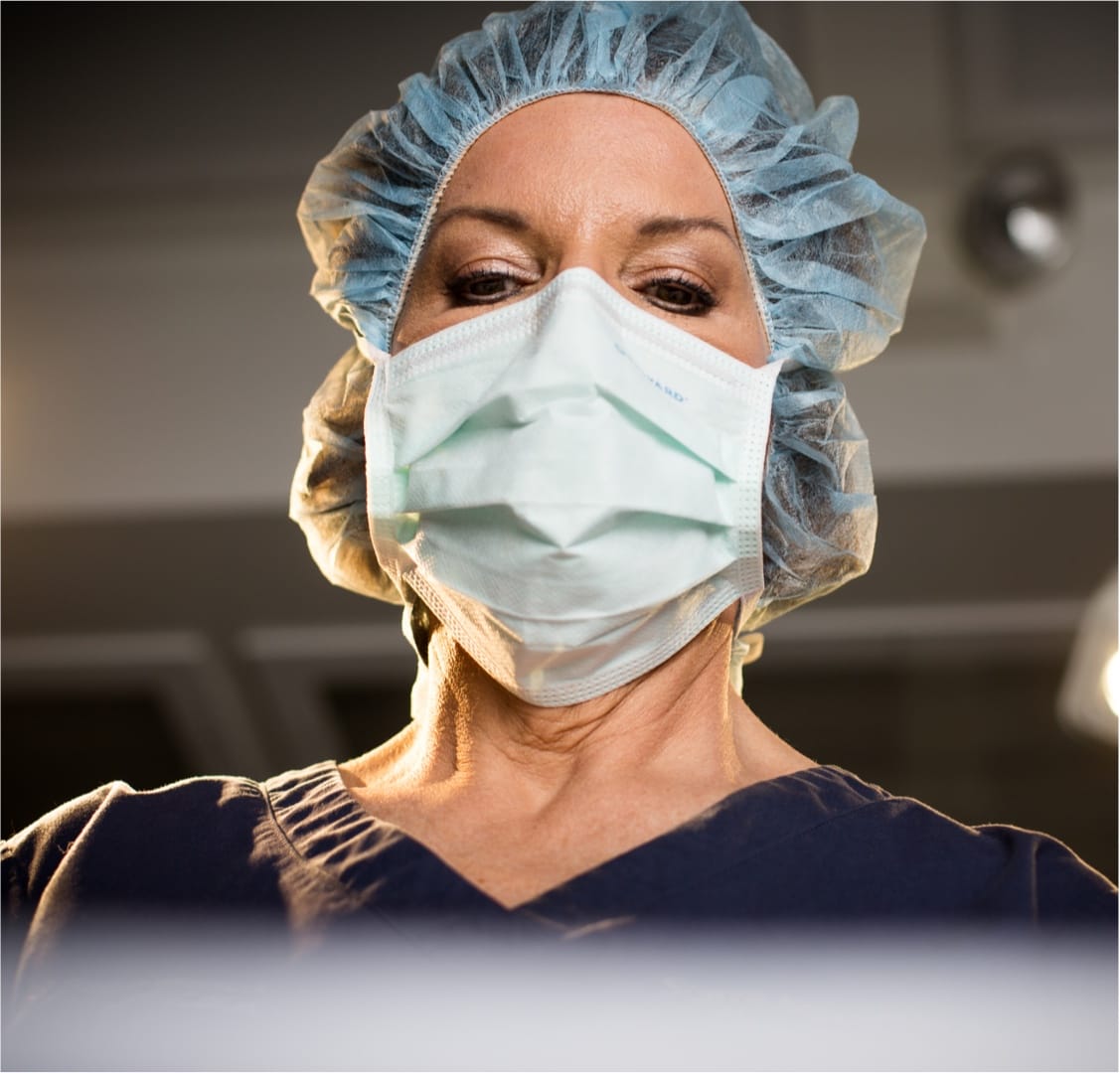 Five-Star Rating: Dr. Merriman
One of the ways people evaluate the skills of a plastic surgeon is through patient reviews on Realself.com. Dr. Merriman has a five-star rating with only the most positive reviews from her patients. You can be confident that your aesthetic concerns will be addressed with the highest level of professional skill, kind and caring service, and a focus on creating a beautiful, balanced, natural result.
Dr. Merriman's Practice: Plastic
Surgery Associates of Valdosta
Plastic Surgery Associates of Valdosta, the clinic established by Dr. Merriman, has become the chosen destination for patients in Lowndes County and beyond. Our private, luxury clinic serves Valdosta, Waycross, Tifton, Albany, Douglas, Thomasville, Lake City, Madison and the surrounding communities. All cosmetic procedures are performed in our outpatient surgery suite, where the strictest patient safety and health procedures are followed. The center has gained accreditation from the American Association for Accreditation of Ambulatory Surgery Facilities (AAAASF), as is licensed by the state of Georgia.
---
Our Hand-Selected Staff
Every member of our staff has been hand-selected by Dr. Merriman for their professional skills – and for a caring, warm personality that matches her dedication to patient care and service. Dr. Merriman and her staff take a different approach to aesthetic enhancement, whether the treatment involves surgery, or one of the many non-surgical treatments offered. This approach is based upon honesty, integrity, and a focus on helping patients achieve their goals while maintaining a very natural look.
Advanced Treatments for
Face, Breasts, and Body
Dr. Merriman stays ahead of the curve on the latest developments in aesthetic technology. She offers her patients a range of surgical and non-surgical procedures to help her patients achieve a higher level of confidence, and a brighter future.
For Breasts
Your breasts are an important aspect of your figure, adding womanly curves. Unfortunately, time can take a toll on the delicate skin and tissue, leading to sagging, drooping, or other problem. Many women we treat are unhappy with breast size, whether too large or too small, uneven, or oddly-shaped. For patients who have undergone breast surgery as part of cancer treatment, we help them restore the breasts to a natural, beautiful look – a very important part of healing that we manage with care and attention to detail.
Our breast procedures include:
Facial Enhancements
If you are unhappy with some aspect of your face, whether your facial skin has begun to show the signs of age, or you have a facial feature that you feel affects your appearance in a negative way, we offer surgical and non-surgical treatments to create a more appealing facial appearance.
Our treatments include:

Body Shaping Treatments
With modern surgical and non-surgical techniques, you can reshape and resculpt your figure to match your vision, whether to repair the damage from pregnancy and childbirth, or to create a more defined curves, or to turn back the hands of time for a firmer, fitter figure.
Dr. Merriman offers the following body sculpting and reshaping procedures:
Meet with Dr. Merriman
The first step is to meet with Dr. Merriman and her friendly staff and get answers about what treatment will achieve your vision. You can trust our professional skills and genuine interest in you, your happiness, and your comfort. Schedule a consultation today with Dr. Merriman, a board-certified plastic surgeon in Albany.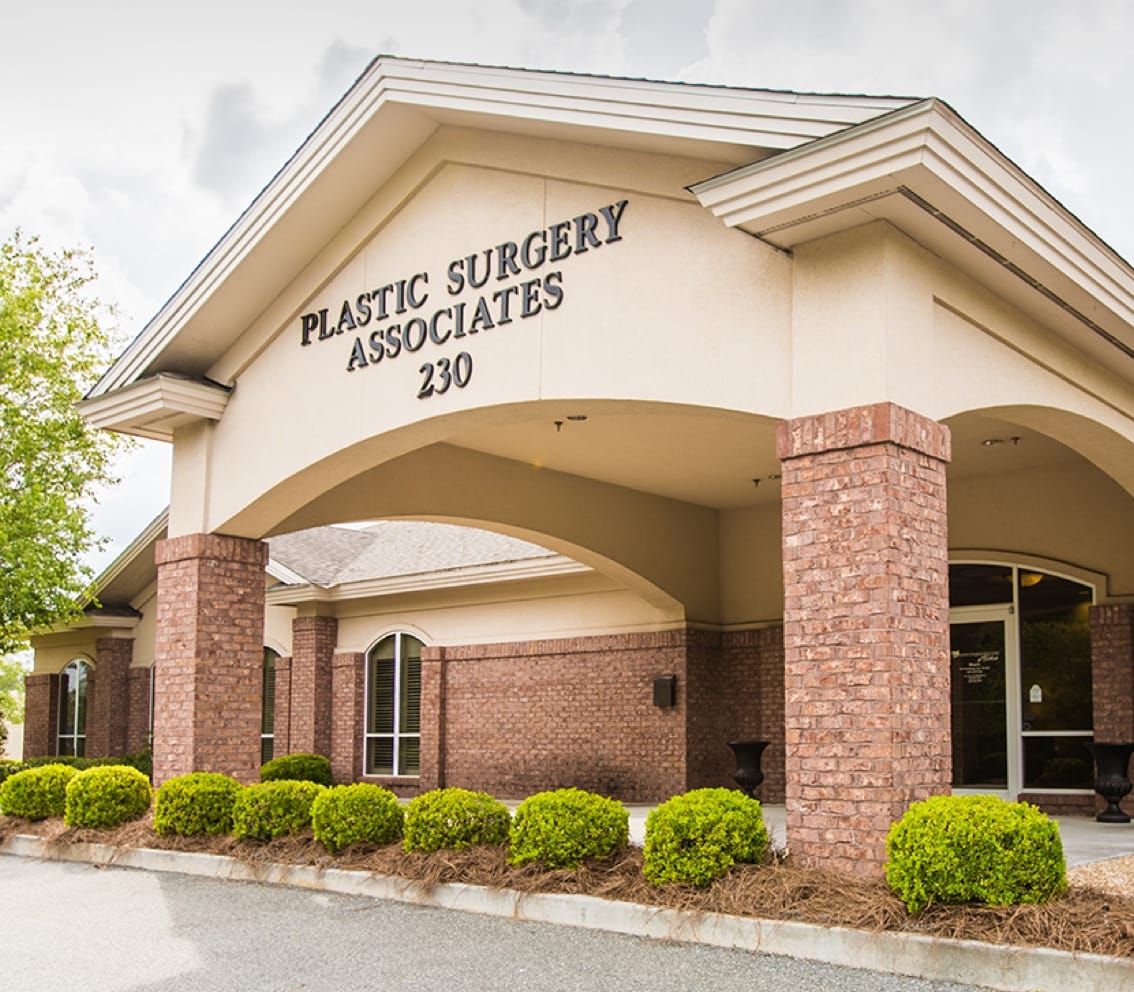 You will be treated with professionalism and kindness.
Meet with us and discover a clinic where we focus on creating natural-looking results in every procedure.
Alternate Phone: (229) 242-3002