Brow Lift Surgery in Valdosta, South Georgia, or North Florida
A brow lift, also known as a forehead lift, is a surgical procedure in which the facial skin of the brow area is lifted and tightened, removing excess skin. This procedure removes brow creases, reduces frown lines between the brows, and lifts sagging brows that have drifted downward as a result of the natural aging process and the pull of gravity.
Dr. Sonya J. Merriman is a board-certified plastic surgeon who regularly performs brow lifts in Valdosta, GA in the safety of her fully accredited surgical center. She provides her patients outstanding care and personal attention, focusing on the safest surgical procedures and techniques.
Drooping Brows Resolved
with Brow Lift Surgery
If your brow has begun to look heavy, creased, and unpleasant, it impacts your entire facial appearance – and not in a good way. A heavy, drooping brow can make you appear chronically tired or even angry.
A subtle change to the position of the eyebrows can have dramatic results, with the added benefit of subtly lifting the upper eye area for a more pleasing expression when your face is at rest. If you are looking to restore a more youthful appearance to your brow area, our brow lift in Valdosta, GA can work wonders.
What Causes the Brow
area to Droop?
Lines and wrinkles will appear as the years pass, and sagging skin is an expected part of the aging process – but you don't have to live with it.
As the skin stops producing the amount of collagen and elastin, it loses its soft, firm, supple texture. As the skin quality deteriorates, it gradually sags, wrinkles, and creases with constant facial motions.
While BOTOX injections are effective in smoothing lines, there is a point at which a minor surgical procedure, a brow lift, can resolve a heavy, creased, overhanging brow.
This is a delicately performed surgical correction, as the result should look fresh, natural, and smooth – never pulled. Dr. Merriman, our experienced board-certified plastic surgeon, has a reputation for her surgical skills and the ability to create very natural-looking results. A forehead lift can have many benefits including:
Raising drooping eyebrows that are contributing to hooded eyes
Repositioning the eyebrows into a natural, more youthful position
Smoothing deep wrinkles and creases that form across the forehead
Reducing vertical creases between the brows (frown lines).
Results of Brow Lift Surgery
The results of the procedure are visible within days. As the swelling subsides, your refreshed, more youthful look appears. The surgical scars will fade, but are hidden within the hairline, virtually impossible to see.
Our patients report an increase in feelings of confidence and self-esteem and feelings and greatly appreciate having a more youthful, revitalized appearance. The final results of your brow lift procedure will be visible in a few months following your surgery.
Your Personal Brow Lift Consultation
Dr. Sonya J. Merriman is a plastic surgeon with over two decades of experience. Her delicate approach and careful surgical planning has led to a reputation of success in facial surgery, including brow lift procedures. Dr. Merriman uses advanced surgical techniques to achieve a result that appears refreshed, natural, and rejuvenated – not "worked on."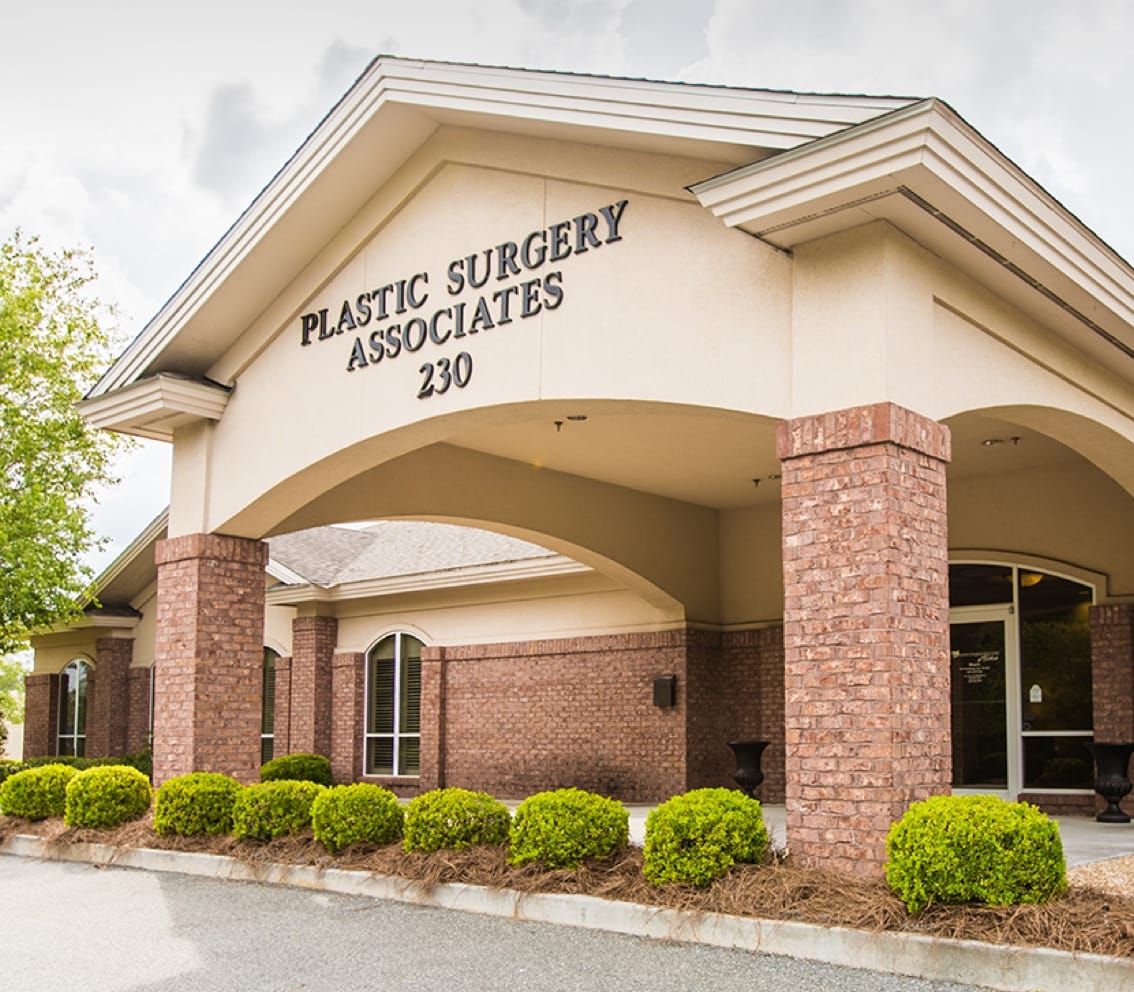 You will be treated with professionalism and kindness.
Meet with us and discover a clinic where we focus on creating natural-looking results in every procedure.
Alternate Phone: (229) 242-3002