Positioned in the center of the facial features, your nose shape, size, and projection have a huge impact on your facial balance. When the nose is overly large, has a hanging tip, bump on the bridge, or other flaw, it can be a source of unhappiness and embarrassment.
You don't have to live with a nose that makes you unhappy. It can be surgically reshaped to create a more balanced, attractive appearance.
Rhinoplasty in Valdosta
A nose job, or rhinoplasty, is one of the most complex facial surgeries, requiring high-level skills and experience in the procedure. Dr. Sonya Merriman is a board-certified plastic surgeon with a private surgery clinic in Valdosta.
Her years of experience and reputation for her fine work have made her clinic a popular choice for facial plastic surgery, including custom nose jobs.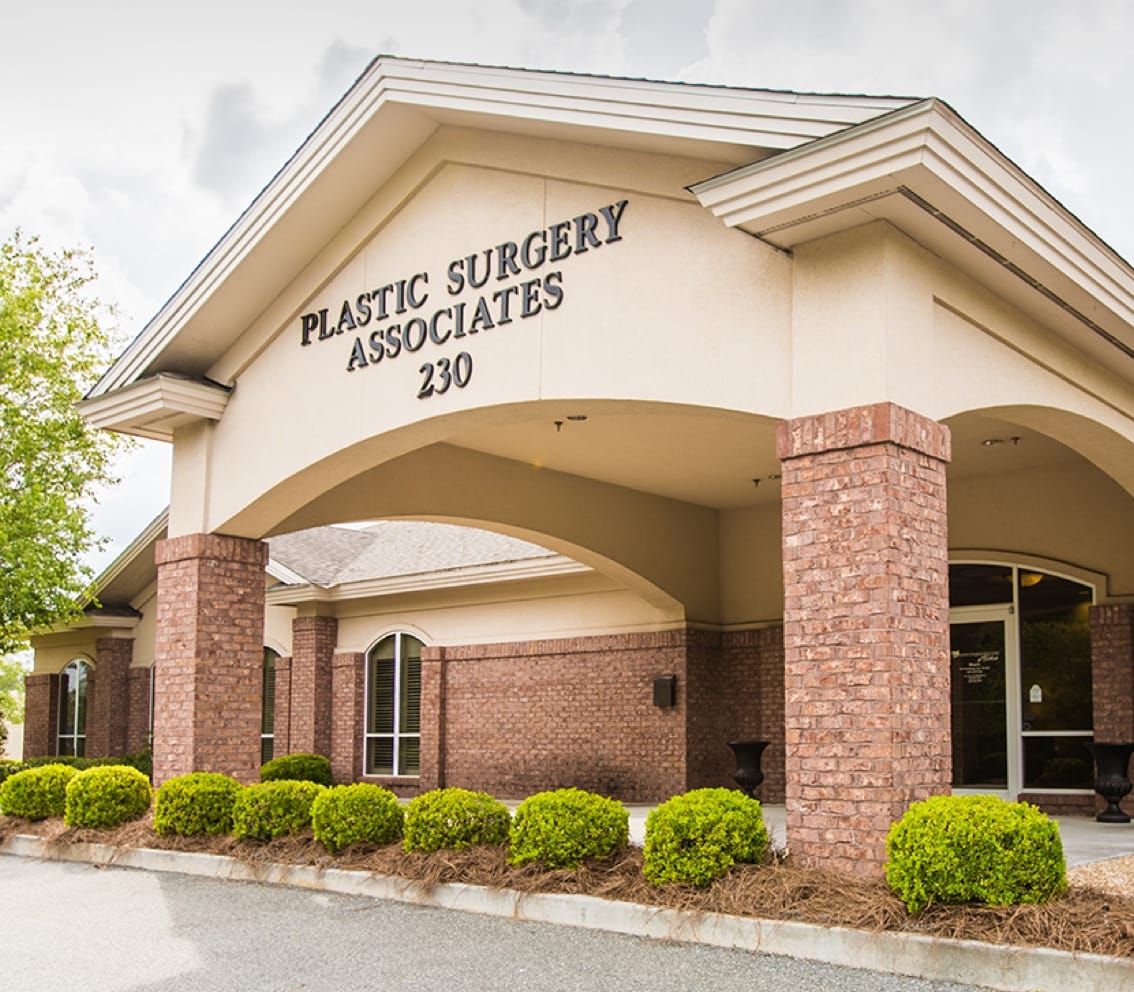 What is Rhinoplasty?
In rhinoplasty, the nose is reshaped and corrected for a more aesthetically pleasing appearance, balancing with your other features. If you feel that your nose or out of proportion, unsightly, or crooked, a rhinoplasty performed by Dr. Merriman can be a truly life-changing procedure.
A correctly-performed nose job will enhance your other features, bringing out the best in how you appear.
Correcting Nose Structure
with Rhinoplasty
If you have breathing problems due to a deviated septum, this uncomfortable problem can be corrected with nose surgery. Both the outer appearance and function can be corrected in a single surgery. Our Valdosta rhinoplasty may be sought to correct a birth defect, loss of tissue due to a cancerous growth, or repair damage to the structure from trauma.
A rhinoplasty can correct both cosmetic and functional problems, including:
A more balanced, attractive size and shape
Restore healthy breathing function
Repair birth defects, illness, or traumatic facial injury
Correct overly large nostrils
Reshape the nose to highlight your other attractive features
Rhinoplasty is a very delicate procedure which high level surgical skills. Once completed, your new nose will not only be completely functional, it will be more aesthetically balanced with your other features, for a more appealing, attractive look.
The Importance of a Well-
Balanced Nose
Nose appearance has a great impact on the perception of the rest of your face. A nose with a less than desirable shape or that is disproportionately large, asymmetrical, oddly-shaped, or has a droopy or bulbous tip can be a source of embarrassment. Many people take the step to reshape the nose by coming to Dr. Merriman's private clinic in Valdosta for custom nose reshaping surgery.
The reasons to undergo this delicate facial surgery include:
Nose asymmetry:

With the nose at the center of your features, the slightest asymmetry is noticeable. An asymmetrical nose may give your face an odd or awkward appearance.

Misshapen nose:

Whether you're unhappy with the overall profile, the tip, or a combination of features, feeling that your nose is misshapen has an impact on your self-esteem and confidence in your appearance. Visible bumps or dips in the bridge, a bulbous tip or one that is hooked, upturned, or drooping can be corrected.

Nostrils which are too wide or narrow:

Nostrils which are too wide, narrow, or which are upturned can contribute to an overall unbalanced facial structure.

Deviated septum:

A deviated septum affects airflow to and from the nose making breathing uncomfortable and laborious. Rhinoplasty to correct the internal structure of the nose brings relief from the many symptoms associated with function, including excessive snoring, headaches, frequent sinus infections and others.
How Rhinoplasty is Performed
Nose job surgery is performed either under intravenous (IV) sedation or general anesthesia. There are two surgical methods, called "open rhinoplasty" and "closed rhinoplasty." In a a closed rhinoplasty, incisions are placed within the nose structure.
While this approach does not leave visible scars, it may not be the appropriate method to correct more significant structural and aesthetic problems. For an open rhinoplasty, the incision is placed along the narrow strip of skin which separates the nostrils, called the columella. Once healed, this incision is virtually invisible.
Custom Nose Reshaping
Surgery in Valdosta
A nose reshaping surgery is a custom procedure. The first step involves a full evaluation of the internal and external structure of your nose, along with a full discussion about what you hope to achieve. To create facial harmony requires both artistry and surgical skill. A poorly-performed rhinoplasty can lead to a collapse of the nose structure or results that appear uneven or odd, requiring revision surgery, an even more complex procedure. Choose your rhinoplasty surgeon with care.
Once any necessary incisions are made, Dr. Merriman will reshape the internal and external structures of the nose, to create a more aesthetically pleasing shape, size, and projection. This may require the removal of excess bone, cartilage, and tissue. If you have breathing issues due to a deviated septum, the internal structure of your nose will be corrected for natural, comfortable breathing. Your incisions will then be closed, and your nose bandaged to hold it in place during healing.
With the safe thoughtful care that Dr. Merriman brings to each procedure, you can rest assured that your procedure will be performed with the utmost care and correct techniques.
The end result of the surgery can be life-changing, and a truly remarkable improvement in how you appear to others – and to yourself. So schedule a consultation today for a rhinoplasty in Valdosta, GA.
---
You will be treated with professionalism and kindness.
Meet with us and discover a clinic where we focus on creating natural-looking results in every procedure.
Alternate Phone: (229) 242-3002