A nicely rounded butt is a definite asset – but not every person has been blessed with this feature. If you are one of the many people who dreams of having a more rounded, attractive derriere, you are likely a candidate for our Brazilian butt lift in Valdosta, GA.
Why Brazilian? This buttocks augmentation procedure has this name as it was developed in Brazil and is now used the world over.
---
How Does a Brazilian
Butt Lift Work?
The procedure is innovative and safe for almost all people, as it involves natural fat transfer. Rather than placing implants to enhance the size of the buttocks, excess fat is carefully extracted from an area of your body, such as thighs or love handles. After extraction, the fat is purified, and then injected into the upper section of the buttocks to achieve a more rounded, lifted appearance.
Candidates for a
Brazilian Butt Lift
If you are in good health, have excess fat to harvest, do not smoke, and want to enhance the size and shape of your buttocks, you are likely a good candidate.
The reasons to undergo this innovative procedure include:
Flat buttocks
Small buttocks
Saggy buttocks that need a "lift"
The Procedure
Liposuction is used to extract fat cells from an area of your body with an excess – which has an added slimming benefit. You will be sedated to make the procedure comfortable. The fat will be extracted, purified, and carefully injected into your buttocks to create a more rounded, attractive look. As the fat cells came from you, your body recognizes them, with no risk of rejection.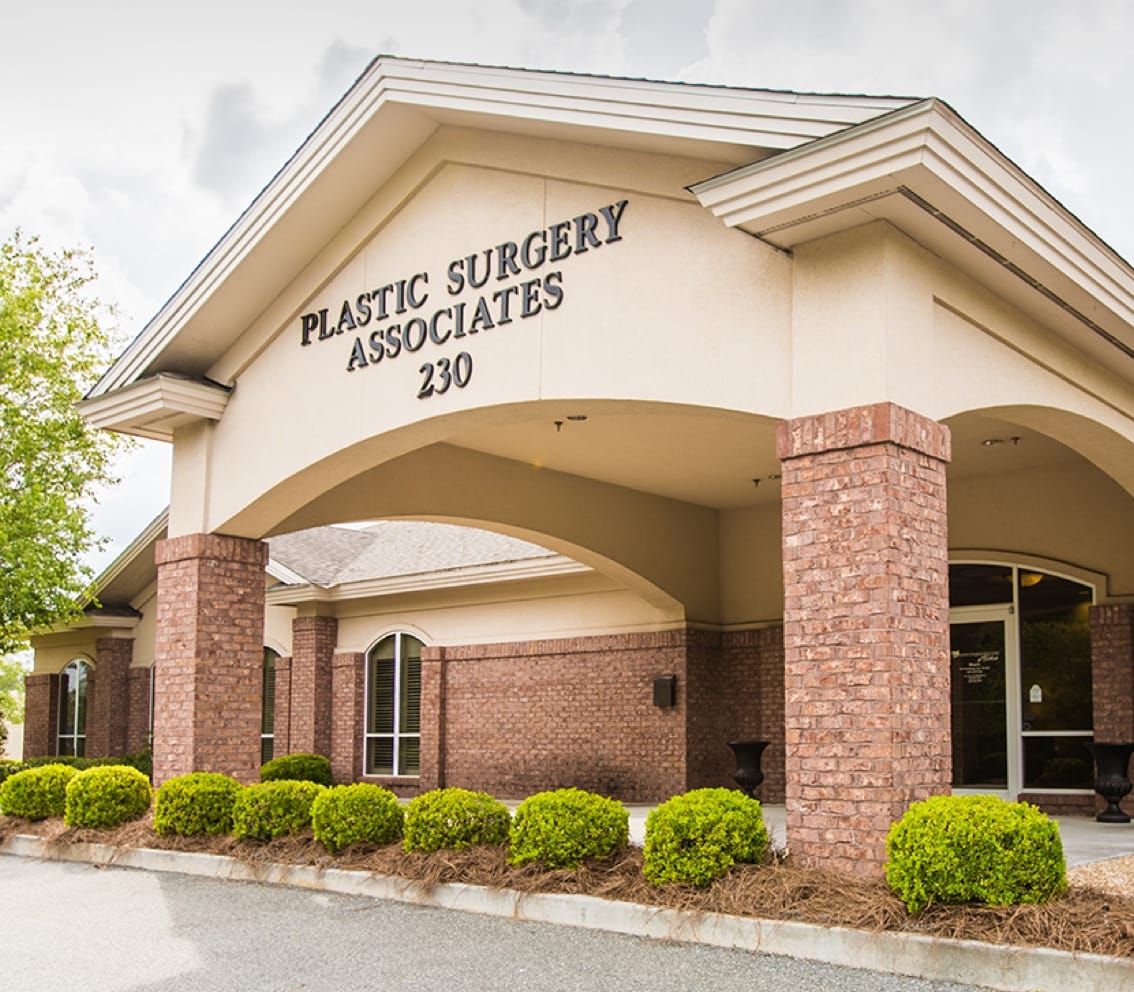 Recovery from a
Brazilian Butt Lift
It takes some time to recover from the procedure. You will need to avoid sleeping on your back, and try to sleep on your stomach if possible. The idea is to have as many of the transferred fat cells to become viable in their new home. You will need to use care with sitting and will need a special pillow as an aid. You will feel sore and bruised.
Discomfort is easily treated with over the counter pain medication. One of the more difficult aspects of recovery is that you will need to avoid sitting or leaning on the treated area for about two to four weeks after the procedure depending on where in the buttock the fat is injected.
Your New Shape:
A Rounded, Lifted Bottom
If you are one of the many people who have a small or flat bottom, this procedure can help you have the figure that you want. As the fat cells are your own, they are there for the long term. While not all of the cells survive the transfer, the delicacy and care with which Dr. Merriman performs this procedure are geared to produce optimal results. This procedure is appropriate for those who have an excess of fat on upper thighs, flanks (love handles) or tummy.
Benefits of a
Brazilian Butt Lift
The benefits of the procedure include:
Natural fat transfer – no risk of rejection
Long lasting results
Slims another body area for fat harvest
Creates a rounded, attractive derriere
Resolves a top-heavy figure
Clothing fits more beautifully
Your bottom appears round and lifted
Your Body
and Your Confidence
Many women who have a smaller or flatter bottom dream of having a more balanced, attractive figure and come to our clinic for a Brazilian butt lift in Valdosta, GA. The increase in confidence in body image can be life-changing. Imagine the ability to wear jeans, shorts, or skirts that hug your new curves perfectly, or showing off your newly rounded bottom in a swimsuit. This procedure has become one of the most popular ways to reshape your figure and achieve an appealing hourglass look that never goes out of fashion.
Dr. Merriman: A Skilled
Plastic Surgeon in Valdosta
When choosing a plastic surgeon, you want to choose right. Dr. Merriman is a board-certified plastic surgeon who has gained a reputation for her well-loved results. With two decades of experience, a warm, compassionate personality, and dedication to high-quality, natural-looking results, you can be confident that your procedure will be performed correctly and with care.
You will be treated with professionalism and kindness.
Meet with us and discover a clinic where we focus on creating natural-looking results in every procedure.
Alternate Phone: (229) 242-3002