With the passage of time, many women are dismayed to see their breasts losing shape and sagging. The breast can sag lower on the chest wall, nipples may begin to point downward, and they no longer have the plump, rounded shape associated with youth.
Also known as mastopexy, a breast lift can be performed to restore your breasts to their former firm, youthful appearance. Our breast lift in Valdosta, GA is performed to remove excess skin, tighten and reshape, and restore breasts to a youthful position on the chest.
Common Causes of
Sagging Breasts
If you are unhappy to see your once-firm, rounded breasts looking droopy, saggy, or deflated after pregnancy and breastfeeding, or as the result of aging, a breast lift can restore your figure. Sagging breasts occur due to various physical changes, including:
Pregnancy and breastfeeding. Through the duration of your pregnancy and subsequent breastfeeding, your body goes through many changes. Not all of these changes are welcome. Your breasts experience dramatic changes in size and shape, and they can be left looking saggy and deflated. A breast lift makes it possible to restore youthful roundness, a higher position on the chest wall.

The natural aging processes. As we age naturally, our skin loses collagen and elastin, losing the firm structure that keeps the skin supple and strong. When paired with the constant pull of gravity, breasts can begin to hang lower, losing shape and volume.

Significant weight loss. If you have recently lost a significant amount of weight, it is not uncommon to have breasts that now appear deflated, shrunken, and sagging. You have worked hard to achieve your weight loss goals, and you deserve to enjoy your new figure. A breast lift can reshape and restore a youthful, plump look that appears lovely and natural.

Genetics. Some women are genetically predisposed to having breasts that droop at a younger age, particularly on women with larger breasts – but it can happen to any woman, at any age. Some women see sagging and drooping begin even in their 20s or early 30s.
Breast Lift in Valdosta
During your breast lift procedure, one or more incisions are made in the breast tissue depending on the goals and extent of the lift needed. Once these incisions are made, excess skin and tissue will be removed to correct sagging. Then, breast tissue will be redistributed and shaped to provide a more aesthetically appealing plump breast appearance. The nipple and areola may be repositioned.
Dr. Merriman may recommend the option of adding breast implants to your breast lift surgery for an increase in cup size or to achieve more fullness in the upper part of your breast if that is one of your goals. Once your custom breast lift procedure is complete, the incisions are carefully closed with sutures. Dr. Merriman is meticulous in placing sutures, so any remaining scars cannot be seen, even when wearing the most revealing clothing.
Recovery from Breast Lift Surgery in Valdosta
As with any surgery, you will need to plan for the time it takes for your body to recover following breast lift surgery. You will experience some pain, bruising, and swelling that can last from two to three weeks. Dr. Merriman will prescribe pain medication to help keep you comfortable.
It is important that you avoid sleeping on your side or stomach for the initial two weeks following your surgery, so your breasts heal properly. You will be wearing a compression garment that helps reduce swelling and encourage the healing process.
Sutures will be removed after a period of one to two weeks – but you will have several follow-up appointments to ensure all is well, and that your newly-shaped breasts are healing as they should.
Most women who choose to have breast lift surgery return to work one week following their surgery. You will need to avoid any strenuous activity during this time such as bending, lifting, or any activities that put a strain on the chest muscles that could pull on the sutures.
Breast Lift Surgery
from Dr. Merriman:
Our patients routinely report that recovery has been far easier than they expected, and they are extremely pleased with the look of their breasts after a breast lift with Dr. Merriman. As an experienced plastic surgeon, she has the skills and training that make it possible to have great results from your breast lift Valdosta, GA.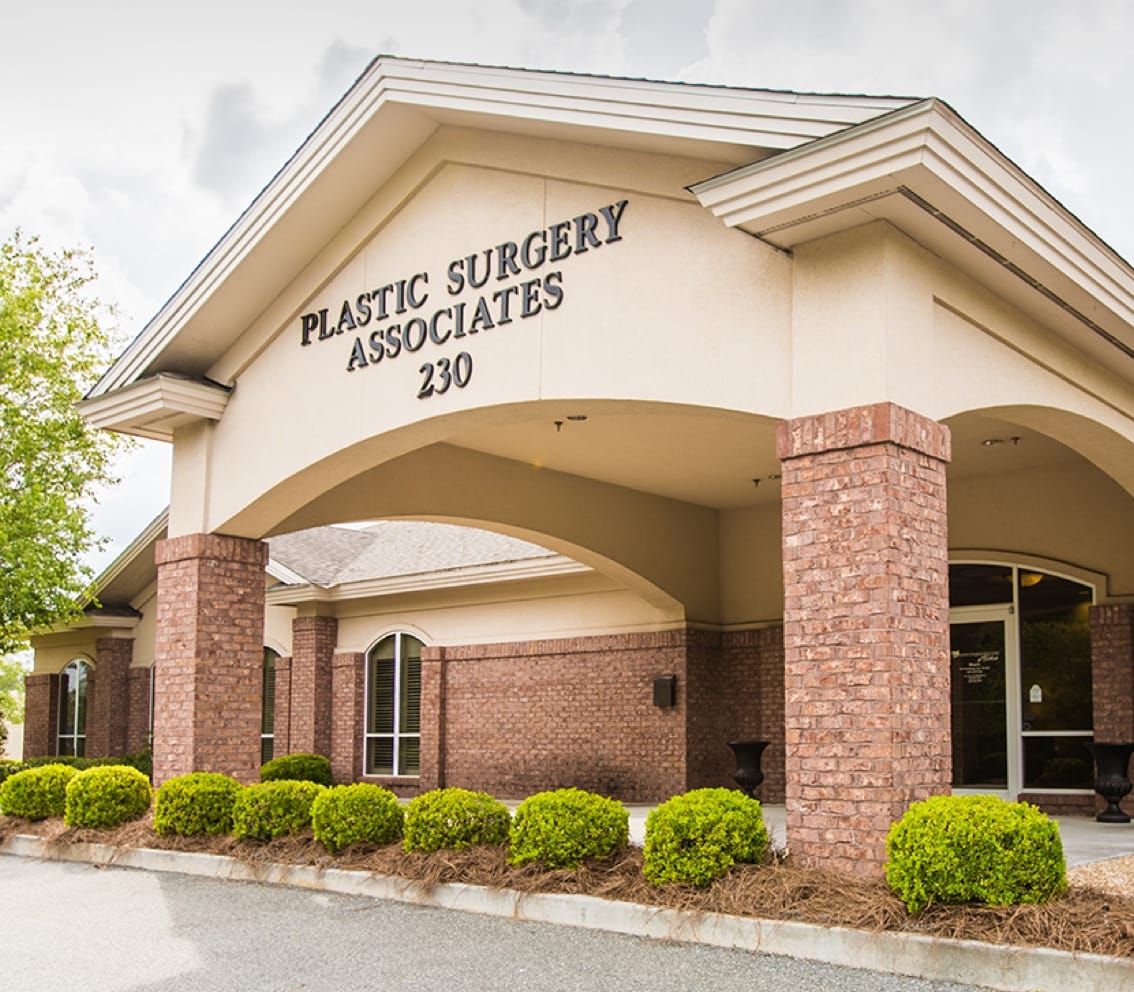 You will be treated with professionalism and kindness.
Meet with us and discover a clinic where we focus on creating natural-looking results in every procedure.
Alternate Phone: (229) 242-3002