Many women with unusually large breasts find they are a burden. The weight and size of overly large breasts will limit your clothing choices, attract unwelcome attention, and are the source of great discomfort.
If you are tired of dealing with heavy, large breasts, you are invited to meet with board-certified plastic surgeon, Dr. Sonya Merriman, for a consultation. As a plastic surgeon, she wants to help you achieve the breast size and shape you want with breast reduction Valdosta, GA.
Women come to Dr. Merriman for breast reduction surgery for the following reasons:
Back, shoulder, and neck pain. The weight of overly large breasts can take its toll on the body, resulting in chronic pain in the back, neck, or shoulders.
Discomfort during physical activity. The inability to run, jog, or play sports – or even swim without embarrassment can prevent women with unusually large breasts from participating in activities they love.
Breasts which appear to be out of proportion with the rest with an unbalanced appearance. If you feel your body is not proportional, this can negatively impact your feelings about your body image.
Skin irritation. Many women who have extremely large breasts can develop rashes or skin irritations beneath hanging breast tissue.
Difficulty breathing. The extreme weight of large breasts can compress the rib cage, causing difficulty breathing during physical activity such as walking or jogging. The compression of the rib cage can also cause numbness in the chest region.
Emotional stress. It can often be difficult for women with overly large breasts to find clothes that fit their bodies, turning shopping into a stressful event rather than a fun and pleasant activity. This can negatively affect your self-confidence and lead to emotional stress.
How does Breast
Reduction Work?
Our breast reduction in Valdosta, GA is performed in the comfort of our clinic or at the South Georgia Medical Center under the skilled hands of Dr. Sonya J. Merriman using intravenous (IV) sedation or general anesthesia. Incisions will be made in the breast, the location and number determined by the type and extent of your reduction surgery.
Through the duration of your surgery, the nipple will remain intact so as to not disrupt the blood flow and nerves connected to this area.
Breast Reduction
and Liposuction
Liposuction may be performed to remove excess fatty tissue. Any asymmetry between the breasts will be corrected as breast tissue is removed and reshaped to sculpt new, perfectly-proportioned, youthful breasts.
Once your breasts have been reshaped to the satisfaction of Dr. Merriman, your incisions will be closed with tiny, carefully-applied sutures, and the breast tissue bandaged to encourage the healing process.
Your Personal Breast Reduction Consultation
As part of your initial consultation with Dr. Merriman, she will discuss with you your goals in seeking breast reduction surgery and listen intently to your thoughts and concerns. She will thoroughly review the surgical procedures for breast reduction and discuss whether additional breast procedures may be helpful in achieving the figure you envision.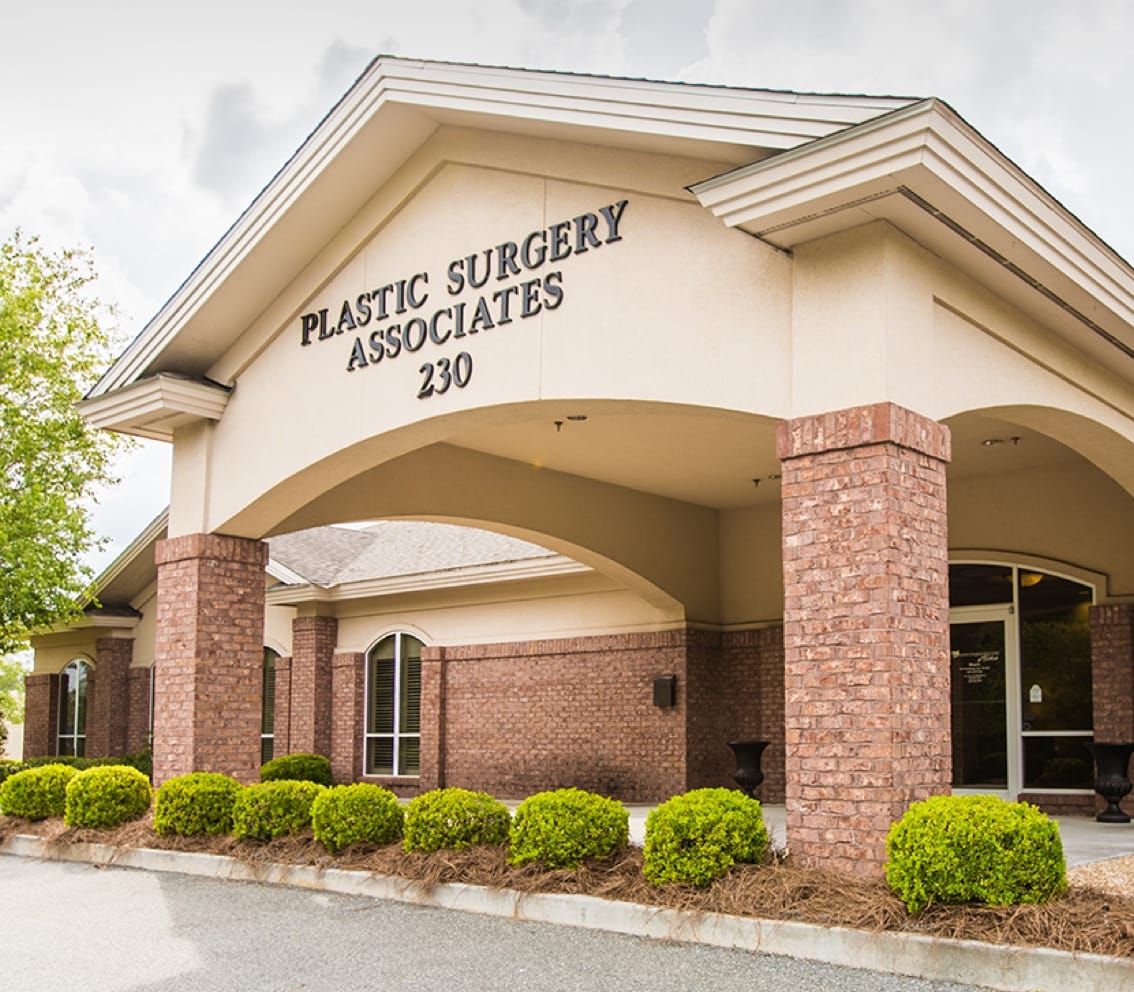 Why Choose Dr. Merriman
for Breast Reduction?
Dr. Merriman will work closely with you when planning surgery, so the outcome brings you joy and relief. She knows that this is a big step for you and performs breast lift surgery with meticulous attention to detail. She will thoughtfully answer all your questions to your satisfaction.
Her high level of surgical skills, along with employing safe, state-of-the-art surgical techniques for breast reduction surgery can give you confidence that you have come to the right plastic surgeon for your needs.
You will be treated with professionalism and kindness.
Meet with us and discover a clinic where we focus on creating natural-looking results in every procedure.
Alternate Phone: (229) 242-3002