A labiaplasty is a surgical procedure to resolve specific issues with the outer portion of the vagina. Many women suffer a great deal of discomfort due to enlarged labia (vaginal lips). The level of the condition can vary, but often leads to discomfort or embarrassment.
This surgical procedure can create a more pleasing appearance to your most intimate area. If you are embarrassed by the appearance of your vaginal lips and want to alter the appearance or you experience discomfort with activity including sexual intercourse, this is the procedure that can do it.
---
How is a
Labiaplasty Performed?
This is a custom procedure, as every woman is different. The basic approach is to numb the area with anesthetic, and carefully remove the excess tissue. The new shape and size is then sutured, after which healing begins.
What a Labiaplasty
Can Do for You
This custom surgery can create changes that make your life happier, including altering appearance to a more symmetrical look, minus extra folds of skin, or free from overly large outer or inner labia. If you are one of the many women who are embarrassed by the appearance of their intimate area, or suffer from discomfort while exercising, it can be resolved with this procedure. Some women have had this procedure and have been unhappy with the result – requiring revision surgery. Whatever your situation, you can trust Dr. Merriman to help you finally achieve the result you envision. As a highly-skilled, board-certified plastic surgeon, she has a meticulous approach and uses the most advanced techniques for labiaplasty surgery.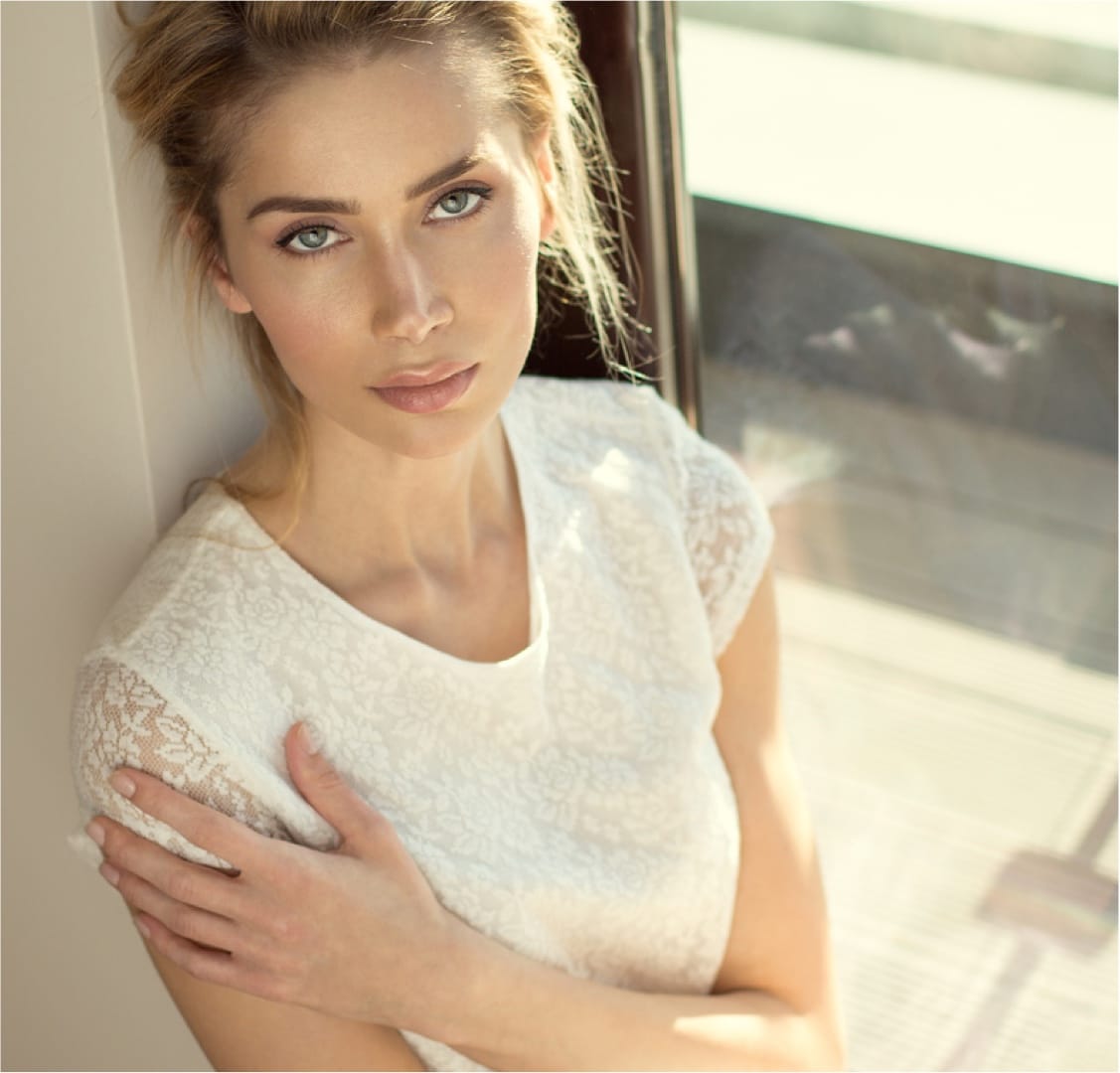 A Brighter, Happier Future
It can be remarkable how much different you will feel after a labiaplasty. You may have spent years feeling embarrassed, concerned, or uncomfortable – and you finally get relief. You can wear tight clothing without worry and engage in all types of physical activities without pain or discomfort. It is worth undergoing a labiaplasty as a quality of life treatment.
Resculpting Your Genital Area
There is no "normal" appearance, but it cannot be denied that overly large inner or outer lips can be a problem for women. Whether the concern is related to appearance or to treat an uncomfortable situation, you want the surgery to be performed correctly, and with finesse. Dr. Merriman, as a highly-skilled plastic surgeon – and woman – knows how important his surgery is to you. It will be performed with great care and attention to detail so you are pleased with the appearance.
Talk to Us About Your Needs
We care about our patients. You can expect to be treated with kindness, compassion, and understanding.
It is comforting to discuss this procedure with a plastic surgeon who is a woman herself with a deep understanding of women's physical issues, and their importance. Schedule a private consultation with us. We also serve patients in Douglas, Thomasville, Lake City, and Madison.
You will be treated with professionalism and kindness.
Meet with us and discover a clinic where we focus on creating natural-looking results in every procedure.
Alternate Phone: (229) 242-3002