Breasts that have been removed due to cancer or trauma can be cosmetically restored with breast reconstruction surgery. Dr. Sonya J. Merriman feels deeply that breast reconstruction surgeries are among the most rewarding procedures that she performs.
She will perform your breast reconstruction surgery with the greatest care and attention, with the goal of creating beautiful, natural-looking breasts with modern reconstructive surgery. With Dr. Merriman's years of education and experience, she offers great results in breast reconstruction Valdosta, GA.
---
After a Mastectomy: Breast Reconstruction Surgery
Your breast reconstruction may be performed in the same surgery as your mastectomy, or for some women, the procedure will take place later.
After successfully beating cancer or surviving trauma that impacted your breasts, reconstruction surgery can restore your self-confidence in your body with your breasts once again looking healthy and natural. You will feel once again at home in your body.
Breast Reconstruction
and Patient Health
Some women have a fear that should their cancer return, breast reconstruction surgery will make it more difficult to detect or treat, however, research has established it is no harder to detect cancerous masses through breast reconstruction than it is through mastectomy scar tissue. Our greatest hope is that you stay healthy in all the years ahead.
Natural Looking Breasts – It Matters.
If you are seeking a plastic surgeon in Valdosta to restore natural-looking breasts following a mastectomy, you want a highly-skilled plastic surgeon who cares about you as a person – and Dr. Merriman is one of the most caring and compassionate surgeons you will ever meet. Her goal is to help you have beautiful, natural looking breasts that are soft and bouncy, just like normal, healthy breasts.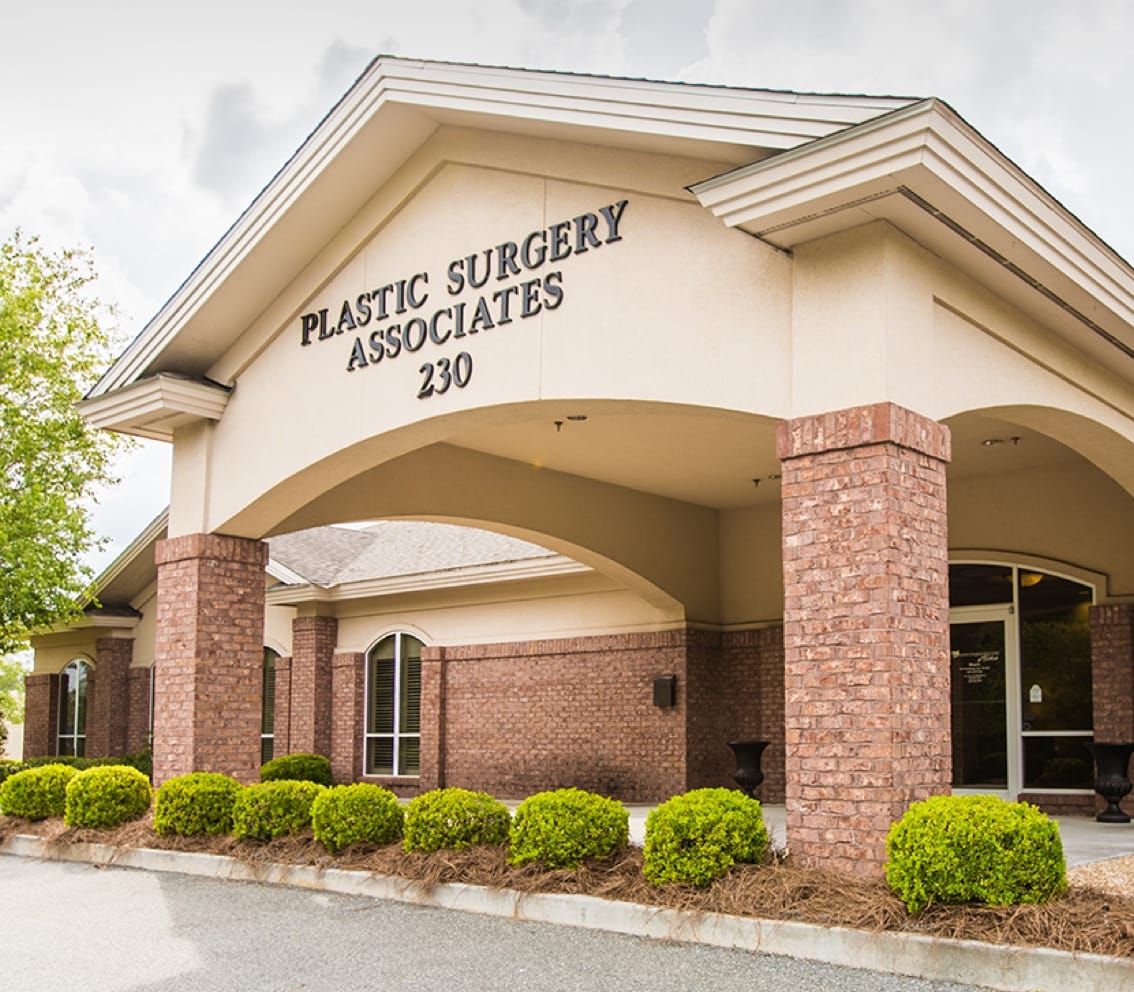 Types of Breast
Reconstruction Techniques
There are several ways that breast reconstruction can be performed, including at the same time as your mastectomy.
Women who need to undergo further treatments after a mastectomy often need to wait until the treatments are complete before undergoing reconstruction surgery.
Autologous Reconstruction. Also known as "flap reconstruction," autologous breast reconstruction uses tissue from the abdomen or back to rebuild the breast. This tissue includes skin, muscle, fat, and blood vessels. Since autologous reconstruction requires two or more surgical sites, both the reconstruction surgery and its recovery are generally a longer process than with implant reconstruction.
Implant Reconstruction. Implant reconstruction is performed in either on or two stages and is accomplished by inserting saline or silicone implants under the skin to reconstruct the breast. This type of reconstruction is not as complex as autologous reconstruction, requiring less downtime.
The Fine Details Make a Difference Breast Reconstruction
Dr. Merriman understands the complexities of restoring breasts following mastectomy.
In addition to the reconstruction itself, these procedures enhance the appearance, so they appear as natural as possible.
Reconstruction of the nipple and areola. This is generally the final phase of your breast reconstruction process and is usually performed 3-4 months following breast reconstruction surgery. This final surgery rebuilds the look of the nipple and areola, providing you what appears to be a natural nipple structure.
Fat grafting. Fat grafting can be used as a supplemental procedure following the reconstruction of the breast. This fat can be transferred to you breasts to contour and soften for a more natural, shapely and natural look.
Your Personal Breast
Reconstruction Consultation
During your initial consultation with Dr. Merriman, your goals and desires for your breast reconstruction in Valdosta, GA will be discussed thoroughly, along with any concerns you may have about the procedure. Dr. Merriman will thoroughly answer any questions, so you move ahead with confidence.
As a board-certified plastic surgeon, Dr. Merriman uses advanced surgical techniques and state-of-the-art procedures, along with the maintaining rigorous safety and health standards.
She will thoroughly discuss with you all of the options available for your breast reconstruction surgery, and make sure that you are aware of the all of the options available, so you can achieve the goals you have for your breast reconstruction surgery.
---
You will be treated with professionalism and kindness.
Meet with us and discover a clinic where we focus on creating natural-looking results in every procedure.
Alternate Phone: (229) 242-3002